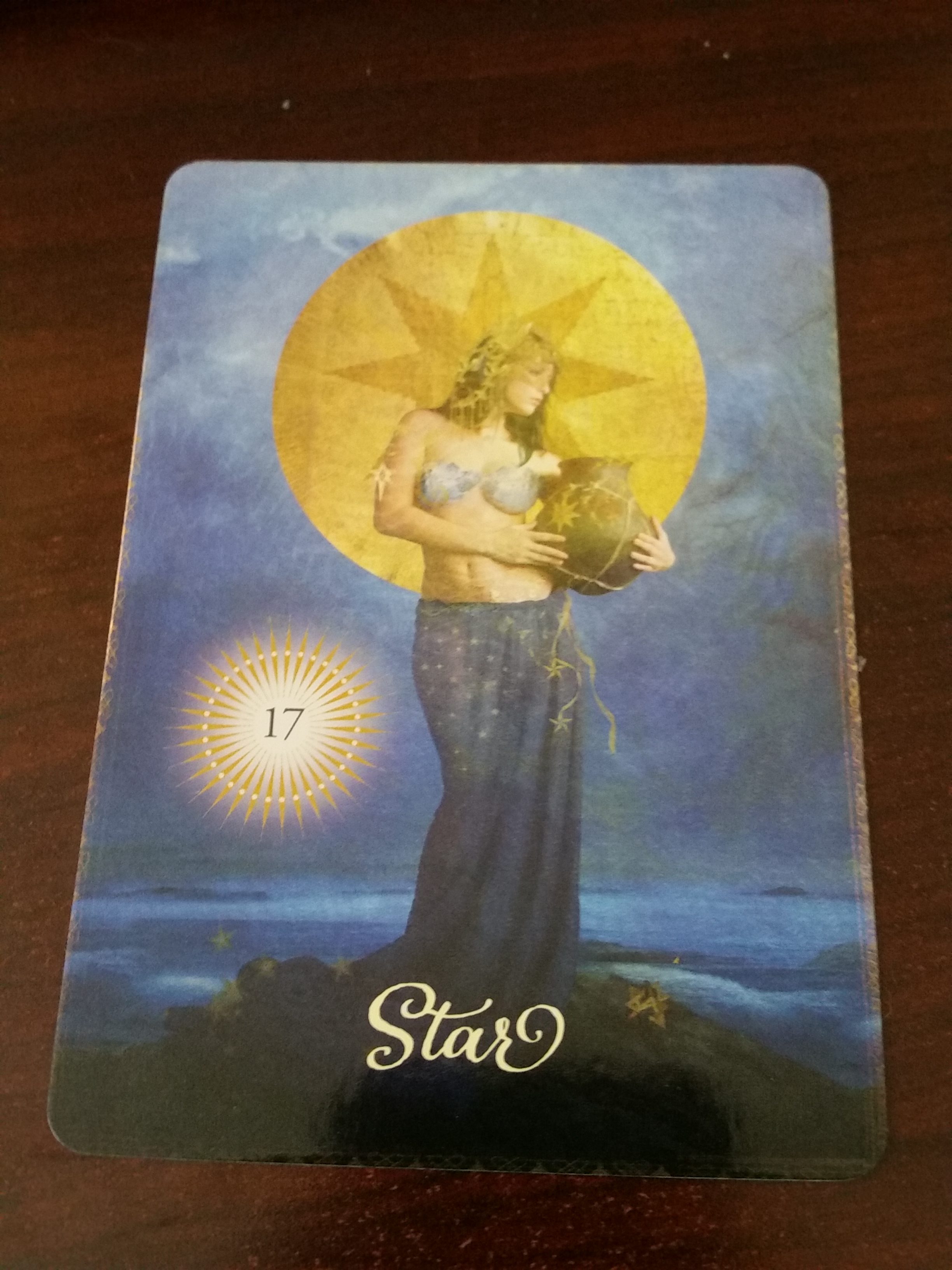 Before leaving today, I pulled my "focus today" card. I am using them as a focal point for all I do during the day.
Today's is Star.
———————-
Star – Inspiration
I am hopeful and inspired by life right now, and everything that is happening points to a renewed sense of encouragement. After all the changes I have experienced, I'm starting to recognize the hope that comes with new beginnings.
———————-
That's definitely an encouraging point of view for me. 😍    I have had a lot of crap raining down on my parade in the past couple of years and now I am deciding to thrive ANYWAY.    Life may still provide a lot of the same type of things, but I have full control over how I choose to respond to it all.
Meditation, EFT and Abraham are my tools of choice to stay balanced more often.